Blog
Keep in touch with us and what is going on. Read about all the little things....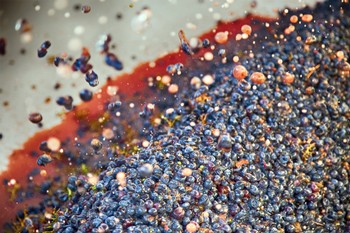 Villa Vallecito Vineyards would like to welcome Bethany Jennings as the newest member of our team!
Born in southern California and raised in the beautiful wine country of Paso Robles, Bethany has an extensive culinary background that has given her the opportunity to explore the food and wine industry.
After graduating from Paso Robles High School, she landed her first baking job at The House of Bread. From there she moved on to bake for such places as the Three Dog Bakery, The Carlton Hotel and Bakery, Brian's Sourdough Breads, and the legendary Madonna Inn in San Luis Obispo where she learned the secret behind the pink frosted champagne cake with its trademark pink chocolate curls.
After starting her own family, she joined the even bigger Opolo family, taking on the largest harvest party on the Central Coast. Hosting up to 650 people a night, the Harvest Festival "I Love Lucy Style", spring boarded her into the wine industry. Soon she was utilizing her culinary skills and working with the co-wine maker and caterers to plan wine pairing menus for pick up parties, wine festivals, zin festivals, and special events as well as the Food and Wine pairings on the Patio, and events at both the sister site in Westlake Village and the Opolo Bed and Breakfast.
During her time in Paso Robles she served on the Paso Robles Wine Festival Committee and helped with the Pinot and Paella Festival in Templeton, California.
When she isn't working, you can find her at home whipping up sweet and savory concoctions while sharing the excitement of cooking and baking with her two young children.
Her passion for food and wine makes Bethany a perfect fit for Villa Vallecito Vineyards. We look forward to sharing our mutual love of food, wine, and most importantly, hosting events for our wine club members, friends, and family. We can't wait to see what the future holds for us all!
As Bethany joins us, we'd like to take a moment to thank Kelsey Marcos who is leaving the vineyards to pursue a career in Equine Dentistry in Minnesota. We want to express our deep appreciation for all her hard work and all she did during her time with us. She will be missed and we hope you will all join us in wishing her luck on her grand adventure.
Bethany's first event will be our December 7th Christmas Barrel Tasting with Ghee and our wine maker Nate. We hope to see as many of you there as possible and please introduce yourself to Bethany. As she says, you can't miss her; she'll be the tallest one in the room.
If you can't make it to our Christmas Party please head on down to our tasting room located at 263 Main Street Suite C in Murphy's. Many Blessings and Happy Holidays! The VVV Staff
Recent Posts
May 10, 2020

April 8, 2020

February 14, 2018

February 14, 2018

May 28, 2014

February 6, 2014

January 27, 2014

January 22, 2014

November 13, 2013

July 3, 2013
Blog Categories
Blog Archives
Our Writers