Our Story
Villa Vallecito Vineyards
263 Main Street, Suite C
Murphys, CA 95247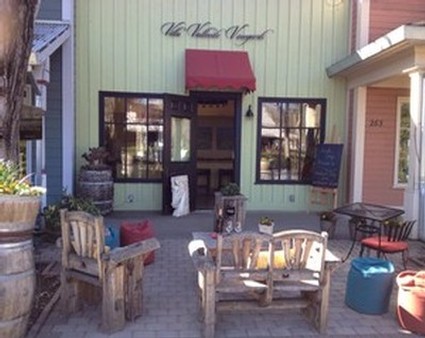 We hope you will take a moment to savor our Big, Bold, Beautiful California wines as you visit us in our Tasting Room.
Whether you stop in for a quick taste or pull up a seat on our Terraza and stay a while, you will have the opportunity to experience the enchanting ambiance that our wines evoke.
Located among The Arbors of Downtown Murphys, the Villa Vallecito Vineyard Tasting Room offers a glimpse of our vineyard and all it has to offer. Sip our wine surrounded by Old World Mexican décor and lose yourself in panoramic canvases of the spectacular views you would experience as a Vineyard guest.
At Villa Vallecito Vineyards, we extend the unmistakable hospitality of a large family just waiting to welcome you home.
What are you waiting for?
"They have a white wine that is dy-no-mite and for me to say that it has to be good because I do not like white wine, so, bought a bottle along with 2 bottles of the smoothest, softest with no aftertaste reds I have ever had." - Charlie, Modesto
"Not only is there wine great but their story is even better. The tasting room hosts made us feel like we were at their house.... We will be back!!!" - Chris, Los Gatos
"The tasting room attendant was very friendly and happily described each wine to all of the visitors. I can honestly say each wine was very tasty despite only being two years old...Yum! I think I have another favorite winery to add to my list!" - Karen, Modesto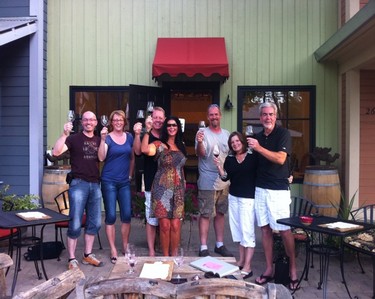 G. Sanchez-Hagedorn
CFO/Co-Owner
209.890.3157
209-743-9384
ghee@villavallecitovineyards.com