Our Story
G. Sanchez-Hagedorn: CEO/Co-Owner:
I am truly Blessed! I am the daughter of migrant farm workers, the 10th child of 15! Born in Healdsburg, CA - during grape harvest, of course! My life has indeed come full circle. From the vineyards that I played as a child to the hustle & bustle life of Silicon Valley where I built a career. And then back to my roots... planting, nurturing and growing grapes to making wine (no I am not the wine maker but I did hire the best!).. This is a family business with my co-owner/hubby, Alan, our son and wine-club mgr./awesome photographer, Gil Munoz, and 2 of my wonderful sissy's, LuLu & Rachel, who are a huge part of team VVV! While not entertaining our guests my hobbies are hiking, spending quality time with my family & wine family (my favorite people) relaxing in sunny Palm Springs & sipping wine of course!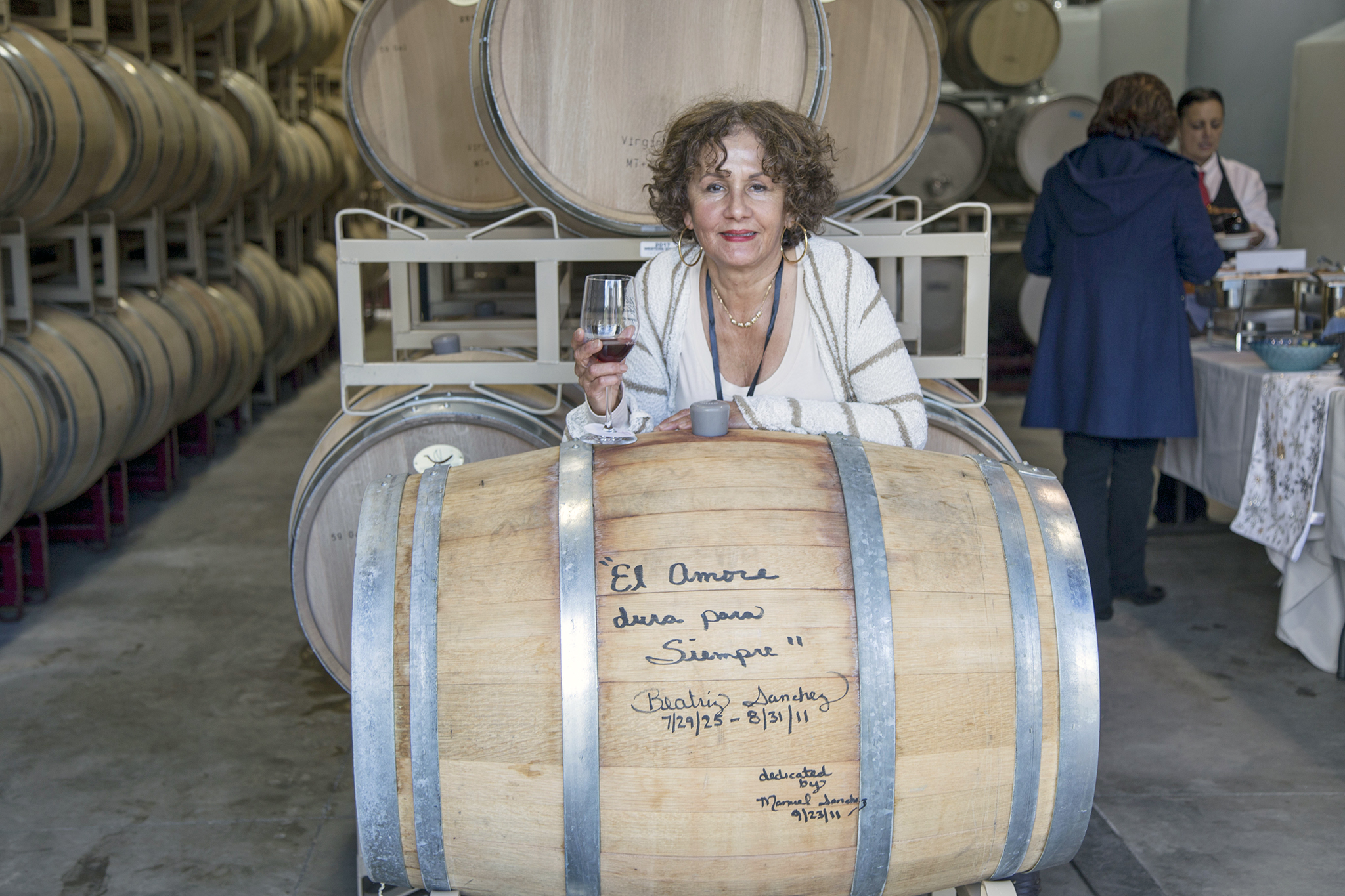 Alan Hagedorn: CFO/Co-Owner:
While I am not a native Californian as is my wife, I came to this state at the ripe old age of 14 from western New York and spent my formative years in southern California. I am a graduate of California State University Fullerton and spent most of my career in Silicon Valley as a manufacturing executive. I "retired" in 2002 and my wife and I purchased some very beautiful land, now the site of Villa Vallecito Vineyards. Retirement didn't last long, and I was recruited back into the industry, this time traveling to Austin Texas for another 12 year assignment. During those 12 years, my wonderful wife was burdened with first being a grower, and then establishing and running a wine business without the assistance of yours truly. Fortunately, my son came on board and helped in my absence, and they were able to grow Villa Vallecito Vineyards into the success that it is today. As for myself, I have assumed my new role as Quality Control Manager for Villa Vallecito Vineyards, and that requires continuous sampling of our delicious wines!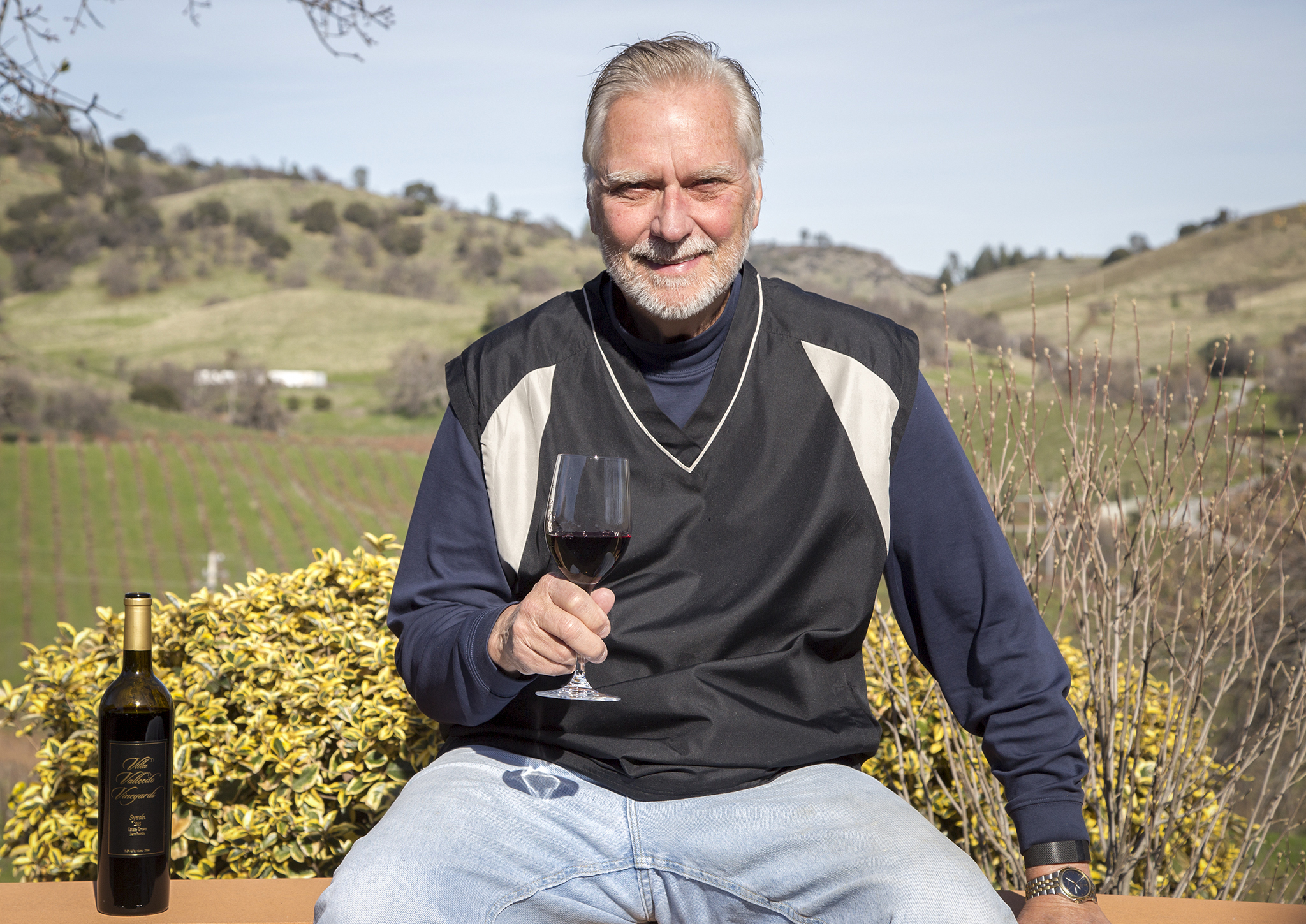 Nathan Vader: Winemaker
Nathan, our exceptional winemaker grew up in a large ranching family in Colorado, and moved to Calaveras in his teens. Starting out as a "Cellar Rat" at a local winery and working construction during the day, he soon discovered that he was a natural when it came to making wine.
Educated at UC Davis, Nathan is a passionate winemaker, who follows the natural energy of the fruit itself, and is able to craft some of the finest wines in the Sierra Foothills. He now gets to spend his life doing what he loves: making excellent wine.


Gil Munoz: Wine Club Manager/Photographer
The man behind the lens! Gil Munoz is our Son/Wine Club Manager/Photographer Extraordinaire! Another transplant from the Bay Area, where he built his career in Information Technology. When he is not busy handling all of our wine club needs, you can find him behind the camera lens photographing the beautiful landscape we call home! His work can be seen throughout our website and in our Tasting Room. To see more of his photography, check out his Instagram site @moonzo_photoz for more of his extraordinary work.