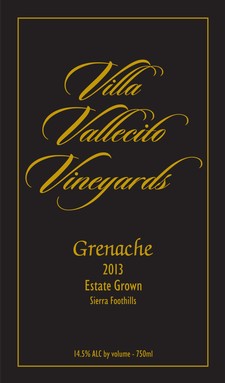 Wine Specs
Appellation
Sierra Foothills
2013 Grenache
The traveler catches your eye as you turn the corner. Mysterious and passionate, you are inspired to follow the steps on the blackberry cobblestone path. As you pursue this intrigue, the textures around you become more evident. You enter a world within a world. Grit and structure paradoxically cradle the smooth comfort of the fruit. Blueberries in disguise, drizzled with the comfort of spice & vanilla. You are hypnotized by the imperfect combination of wonder and determination. At the end the traveler is found in the mirror. This wine is an ode to the inner adventure we live everyday.
Product Reviews
Ryan H.
(Feb 21, 2018 at 3:13 PM)
I am not normally a big fan of Grenache, but I am so glad that I tried this one. Soft, silky, sexy with a little spice - is all you need to know, trust me..