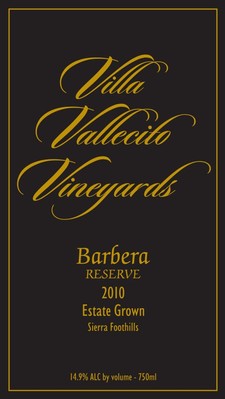 Wine Specs
Appellation
Sierra Foothills
Vineyard Designation
Villa Vallecito Vineyards
2010 Barbera Reserve
At first note this wine is like a grasshopper, majestic and beautiful as it leaps around the tongue showing prominent structure and rich fruit tannins. A touch of Meyer Lemon and Raspberry sorbet filled with rich currant and vanilla. Feel like an elixir that bleeds over the tongue.
Product Reviews
Michael Jennings
(Jan 29, 2014 at 11:20 AM)
This wine is incredible! When it first enters your palate the red fruit hit first and you get this taste of raspberry sorbet and the tannins on the end remind me of biting into a juicy meyer lemon.
Courtney Avallon
(May 24, 2017 at 3:53 PM)
Truly as good as it gets!