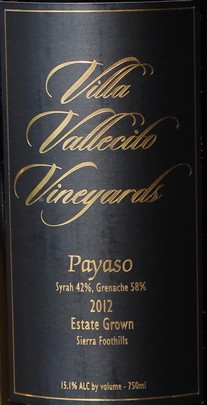 Wine Specs
Appellation
Sierra Foothills
2012 Payaso
Payaso is a forbidden dance in the moonlight of love. The dark black night reveals the taste of a temptation once had. As the sad clown sings his serenade your soul melts. Her hair like licorice, lips still dripping with blackberry, and a touch that stings like only the most exotic pepper. She dances with you, invites you to be understood, then leaves. Open the hiding truth with each taste, each sip. Each bringing back a moment that now fades. Just as the earthy minerals fade, the sents of tobacco rises, and falls. Your heart boxed in aromas of cedar, white figs, and current can't help but to hold on. Where have you gone?
Product Reviews
Phicor
(Mar 12, 2016 at 11:09 PM)
Delicious. Vallecito has never disappointed. Tried other wineries and still come back to "home"